Josef-Müller Brockmann, is said to be the father of Swiss Graphic Design, Brokmann's work had a large impact upon the profession of graphic design. He is one of the most influential figures in Graphic design history and his professional contributions make him a recurring figure in books and editorial design. Brookman's first studied architecture,design and history of art at both the University and Kunstgewerbeschule (school of arts and Crafts) in Zurich. Brokmann was also strongly influenced by designer Moholy-Nagy's photography and Jan Tschichold's rules of typography. ( both New typography movement).
He began his career as a graphic designer as an apprentice to the designer and advertising consultant Walter Diggelman . In 1936, he left the advertising company and establishing his own Zurich studio specialising in graphics, exhibition design and photography. As a graphic designer, Müller Brickman's used different techniques which included letterpress, silkscreen, and lithography. Brockmann's work revolved heavily on geometry and the use of the Grid, which produced a sense of Constructive graphic design. His approach toward the use of grids determined the organisation and arrangement of the type and images, which allowed better legibility. The grid is the hidden element that structures the composition as a whole.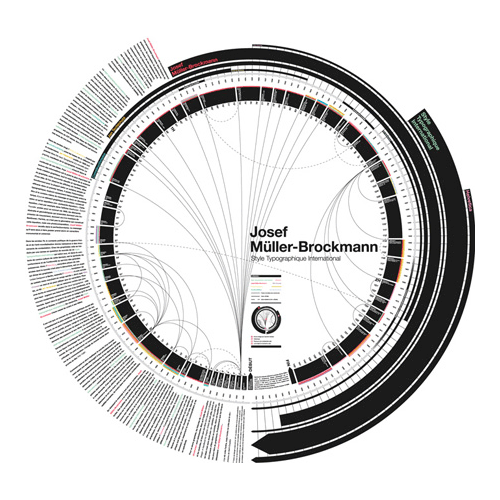 Josef muller brokmann use of grid has been one of the greatest contribution towards the graphic design profession. He was the pioneer of design structure which will influence designers to use it and to break away from it in the years to come and still crucial to this day and age.
References.
http://guity-novin.blogspot.com/2011/07/chapter-42-swiss-grade-style-and-dutch.html
http://www.modern-theory.com/directories/muller-brockmann-josef/
http://www.agrayspace.com/ncsu/04_fall/img/Brockmann.pdf
http://www.pinterest.com/wakingup55/josef-muller-brockmann/
accesed 22/1/2014 2000